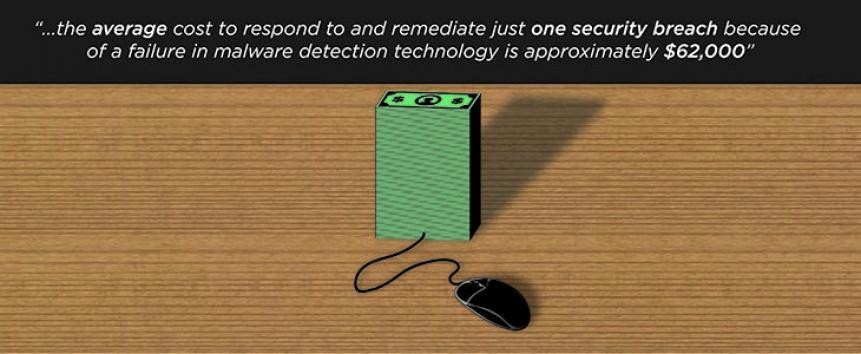 Malware that attacks browsers is becoming a significant digital threat to enterprise digital assets. The Ponemon Institute recently released findings showing that 55% of malware infections among enterprises in the past year were a result of browser-borne malware.
There are many ways to expose vulnerabilities in browser technology to successfully spread malware. Typically this is done by exploiting the code browsers rely on to render websites, accept user inputs, serve ads, track user activity, etc.
The problem experts are faced with today is the lack of security methods capable of combating this digital threat. Antivirus, NGFW, IDS and sandboxing/content analysis were all measured in the study and found to be inadequate.
The study also found evidence that browser insecurity is a growing problem. Ponemon found that 69% of IT professionals think browser-borne malware is a more significant digital threat now than it was a year ago.
Interestingly, the study seems to indicate that very little is being done to combat this digital threat since it exists outside the enterprise perimeter. According to the study, it seems as though most enterprises rely on traditional methods and hope for the best, as 65% of IT pros confessed that psychological dependence on old methods keeps them from experimenting with new solutions.
This is likely because experts recognize that browsers are highly complex applications, which function by transacting dynamic content from a myriad of external code sources. Therefore any new technologies that don't take into account the dynamism of the Internet won't offer dramatic improvements over existing ones. In fact, according to the study 38% of security practitioners reported that even some of the more modern solutions like sandboxing and content analysis still let malware through.
In an effort to offer something that can have an impact on browser-borne malware, RiskIQ has spent the last five years crawling large swaths of the Internet looking for malware. Our crawling technology is programmed to imitate real user sessions that can trigger malware transmission. Organizations can use this technology to continuously crawl their digital assets.
The data we collect and insight we gain allow us to answer some pretty important questions for enterprises. For instance, how do you know if one of your websites is compromised? What can you do to detect malicious ads running on your websites? Do you know how many rogue digital assets you own? Is your brand a phishing target?
If you don't have good answers for these questions, then for all you know your own websites may be your biggest security gap.
The reality is each company is unique and one-size-fits-all, smoking-gun security solution for problems like browser-borne malware probably won't come standard in a way that will suit all your needs. It may be that web-based malware is a digital threat, or perhaps your brand is more at risk from phishing.
Having real-time information on new digital threats can increase the efficiency of how you allocate your resources. Also, understanding which questions need to be asked and having the tools to get you the answers can have a dramatic impact on the safety of your organization.