Join RiskIQ's experts and take advantage of our Cyber Threat Workshops September through October 2021. In this series, you will learn how to uncover threats relevant to your attack surface. Using simple indicators and search, along with open source intelligence (OSINT) and threat research, you will develop your skills to analyze, triage, and respond to threats that matter to your digital footprint.
More than 10,000 security professionals have graduated from RiskIQ's Cyber Threat Workshops - now, it's your time. Level-up your skills and get CPE credits to demonstrate your ability to unmask and defeat adversaries.
Five Security Intelligence Must-Haves For Next-Gen Attack Surface Management
Today's global internet attack surface has transformed dramatically into a dynamic, all-encompassing, and completely entwined ecosystem. Learn the importance of modern, dynamic security intelligence focused on digital connections with five critical elements all security teams must have to stay ahead of their adversaries.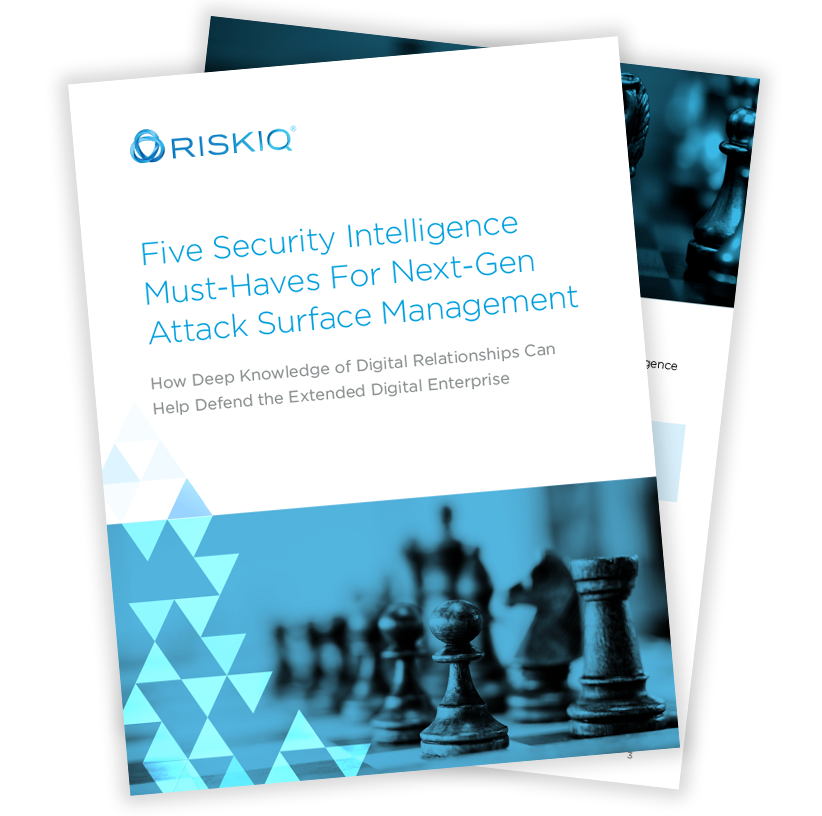 Intro to Threat Infrastructure Analysis
Are You Asking the Right Question of the Data?
How to Pivot Between Multiple Threat Datasets to Isolate Attacker Infrastructure
Enhanced Context via Web Crawling
Use Cases – Hands-On Exercises and Investigations
Common Analyst Pitfalls
Hands-On Exercises
Receive 2 CPE credits.*
*Certificates for completion are distributed for attending the entire workshop
Schedule
Date
Title and Description
September 2
Know Yourself: Attack Surface Intelligence
This workshop will illustrate how integrating RiskIQ into core security systems leads to a better overall ecosystem; relevant, actionable intelligence.
September 16
Know Your Allies: Third-Party Intelligence
Your attack surface is full of dependencies. Understanding the risks across your digital supply chain allows you to gain early visibility of threats that could compromise your partners and, through them, impact your organization.
September 30
Know Your Enemies: Cyber Threat Intelligence
Like your attack surface, your adversary's digital footprint is continuously evolving. With access to real-world observations, insights into digital relationships, and internet connections to threat systems and threat actors, you gain the intelligence necessary to scale your defenses.
October 14
Know Your Ever-Changing Surroundings: Security Operations Intelligence
Security Operations Intelligence enriching core security solutions with extended enterprise intelligence improves investigation and response.
October 28
Know Your Weaknesses: Vulnerability Intelligence, Magecart and Javascript
New common vulnerabilities and exposures (CVEs) are announced every day. In this workshop we will Identify which vulnerabilities matter, how critical they are, and how to align all the teams in your organization so that you're working together toward a common goal.