Illuminate is the fastest way to understand and search how your organization uses and is exposed to the Internet.
Illuminate produces an indexed graph database of all the artifacts that make up the internet, including how your organization is connected and what services, applications, and cloud capabilities you rely on.
Overview
The combination of vendor activity, infrastructure, and cloud assets results in an extended attack surface that needs continuous visibility by security operations teams.
Queries about networks, devices, applications, attacks, threats, and vulnerabilities multiply. RiskIQ provides search enriched meta-data about managed, unmanaged, and rogue assets on your attack surface along with the threats that are targeting you.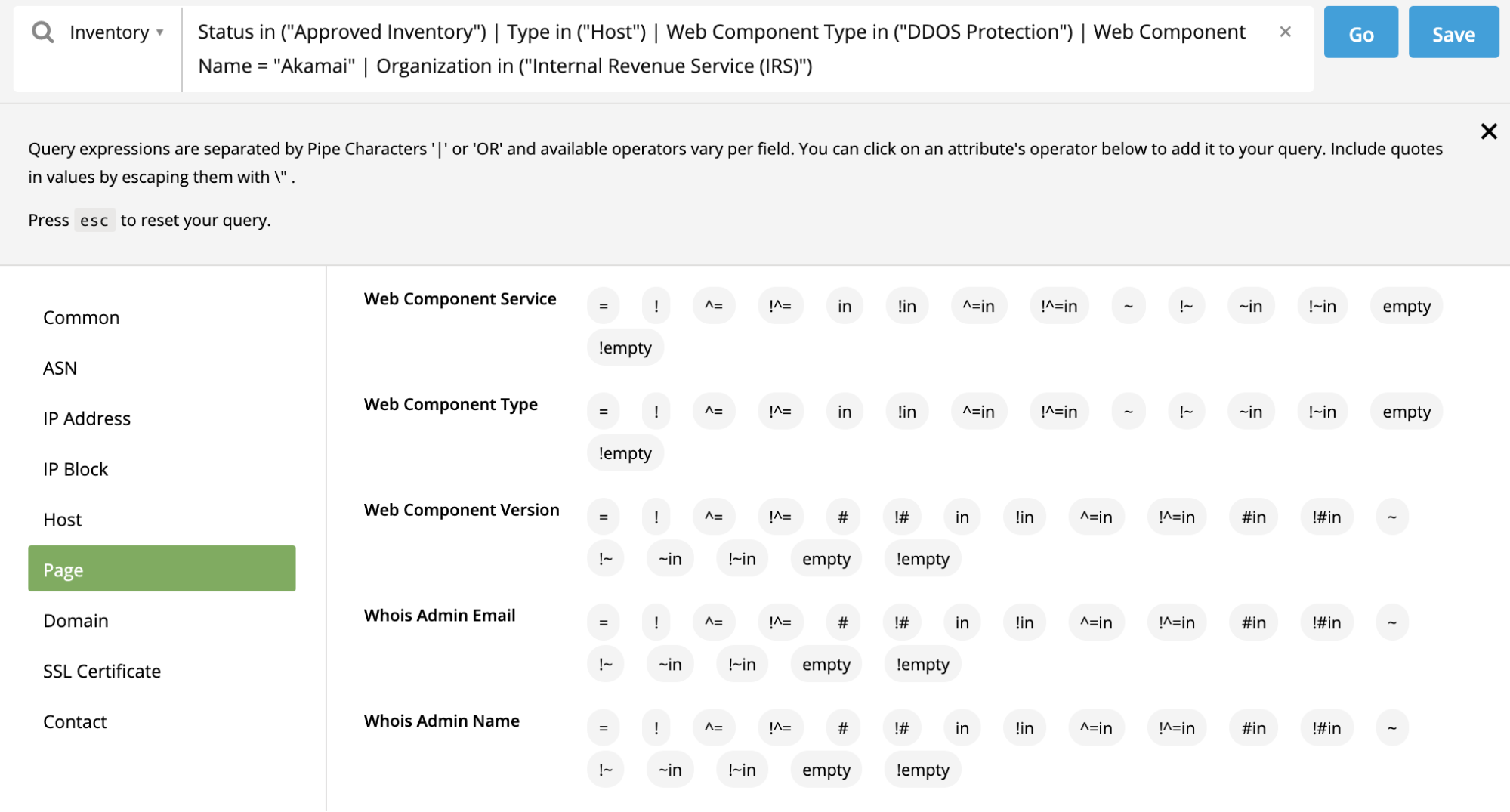 Your Team Has Questions; Illuminate Has Answers
What does my external attack surface look like from the outside looking in?
What is known and unknown to IT?
What is exposed?
What is vulnerabile?
What groups are responsible for these assets?
Are they behaving suspiciously?
What applications are running on the asset?
How many assets are impacted by the latest exploit just announced?
How am I exposed to the TTPs of a threat actor?
How RiskIQ Search Works
Data and Control
Our search is central to almost every activity across the RiskIQ Platform. UI Search and APIs provide both pre-canned queries and an easy-to-use query builder that can drill in on sophisticated combinations of criteria with just a few clicks. The syntax is simple yet powerful and easy to comprehend.
Results that enable workflow and corrective actions
Out of the box reports to display data, schedule searches, and assign results to departments
Peace of mind - knowing your external attack surface is managed and secure
Unmanaged Assets
When you need to quickly understand what your unknown external attack surface looks like and ensure you bring these assets under management, protected, and in compliance with your standards, RiskIQ is here to help.
For example, finding cloud workloads with exposed services, remote access, IoT devices beaconing into the Internet, and removing them from your external attack surface is critical to your security.
RiskIQ assures that assets that belong on the public internet are properly configured and presented to your vulnerability and risk management programs by policies that drive workflow and corrective actions.
Internet Behavior
Modern organizations have vast, evolving, and complex digital programs that drive growth in internet attack surfaces and increase risk. Managing your internet attack surface, mainly because of unknown assets, is impossible with traditional inside looking out approaches.
Knowing when you have a new device or application exposed or when changes occur enables security teams to identify and remediate related risk quickly. RiskIQ helps your security teams uncover risk by going beyond asset identification and understanding the threats, exposures, and threat actors targeting attack surfaces globally.