Galaxy Class Scale
RiskIQ's advantage is our massive Global Inventory. It is a complete collection of every asset on the internet mapped to organizations and labeled based on behavior. It is the most extensive and most accurate view of how the Internet functions.
Our inventory includes billions of assets, increasing in size and visible in real-time, whether active or inactive, open or closed. Each record in the knowledge base comprises who owns or relies on the asset, what that asset supports, other related assets, and the services, protocols, location information, operating system, software and applications, and more. Our visibility extends into asset evolution and history.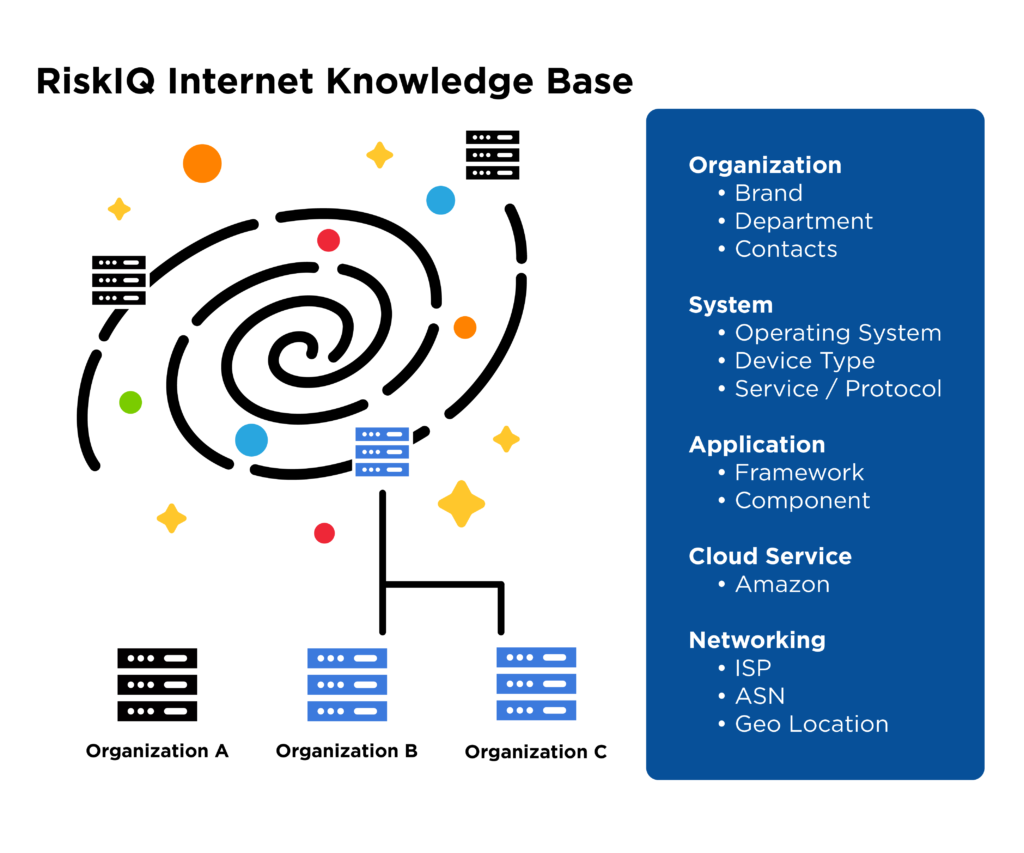 Inventory Context
Using our automated discovery, linked assets, and Inventory technology, RiskIQ knows the asset location and why it's related to you. We also know what role the asset is playing in your organization.
Devices, websites, and web applications provide or support critical business operations. Having context is essential to understanding and prioritizing attack surface management, including applying and using threat intelligence to make intel-centric decisions.
Insights Drive Action
RiskIQ not only discovers your internet attack surface; it also classifies devices and applications, revealing exposure and enabling accurate threat detection.
By comparing how you use the internet across the billions of other data points in our community defense system, RiskIQ automatically leverages passive and active behavior-based detections to tag each asset in your attack surface. As the latest threat intelligence pinpoints a device, RiskIQ issues events or automatically triggers actions via our Interlock ecosystem to protect your assets.